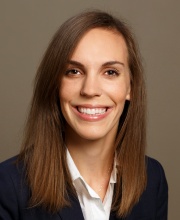 Associate
Soleil Lum joined Summit in 2016 as an Executive Administrator. Soleil focuses on client service and operations. Prior to joining Summit, Soleil worked as Director of Operations at Northwestern Mutual in Shreveport, Louisiana, as well as a Community Educator for HealthCARE Express.
Read Bio »
Associate
Carole Watkins Minor joined Summit in 2016 as a bookkeeper. Her primary role is to handle the accounting of the firm.
Carole has a long history in accounting beginning with her career at Parts Industries Corporation, and later she owned a Padgett Business Services franchise in Germantown.
Read Bio »